MATERIAL RELATE TO QUANTUM DOT
TMSP Tris(trimethylsilyl)phosphine
The liquid crystal display in use now has issues of narrow color gamut. It is said that such displays are only able to reproduce about 20% of the colors recognizable by human. Quantum dots have rapidly gathered attention as a technology that improves this level to 60%.
Dots currently serve as nano particles in semiconductor crystals consisting of CdSe; however, development of InP quantum dots has advanced rapidly as a next generation material.
This material is already seen in some products. In the manufacture of InP quantum dots, TMSP is generally used as the source of phosphorus. We developed a fundamental technology where PH3 gas is used as the ingredient and have succeeded in the efficient industrial manufacture of high purity TMSP.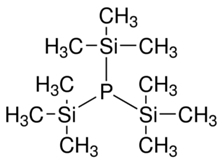 In addition, we have sufficiently established a system for safe transport of TMSP, which is a pyrophoric substance, to customers overseas.
We ask the interested customers to try our TMSP. Also, solvents and capping agents used generally in this area, namely trioctylphosphine (P-8), trioctylphosphine oxide (PO-8), tributylphosphine (P-4), and ributylphosphine oxide (PO-4), are available in our product lineup.
Product information
| | |
| --- | --- |
| Molecular weight | 250.54 |
| CAS No. | 15573-38-3 |
| UN No. | 2845 |
| UN Classification | 4.2 |
| Packing Group | I |
Specification
Appearance
Purity (GC/FID)
Purity (31P NMR)
Packaging
3Kg/4L cylinder
Related materials
Item
Chemical name
Application
Hishicolin P-4
Tri-

n

-butylphosphine
Solvent
Hishicolin P-8
Tri-

n

-octylphosphine
Hishicolin PO-4
Tri-

n

-butylphosphine Oxide
Capping agent for Quantum dot
Hishicolin PO-8
Tri-

n

-octylphosphine Oxide