HIGH-PURITY BARIUM CARBONATE
Overview
Barium carbonate was previously used in barium glass (such as in cathode ray tubes) and barium ferrite, but the high purity barium carbonate is now used widely as ingredients of electronic materials.
The applications include ingredients of barium titanate, used in ceramic capacitor (MLCC), compound oxides, or PTC thermistors.
Also, it is used for optic glass and sputter glass for semiconductors, and for barium components in fluorescent materials.
HIGH-PURITY BARIUM CARBONATE LSR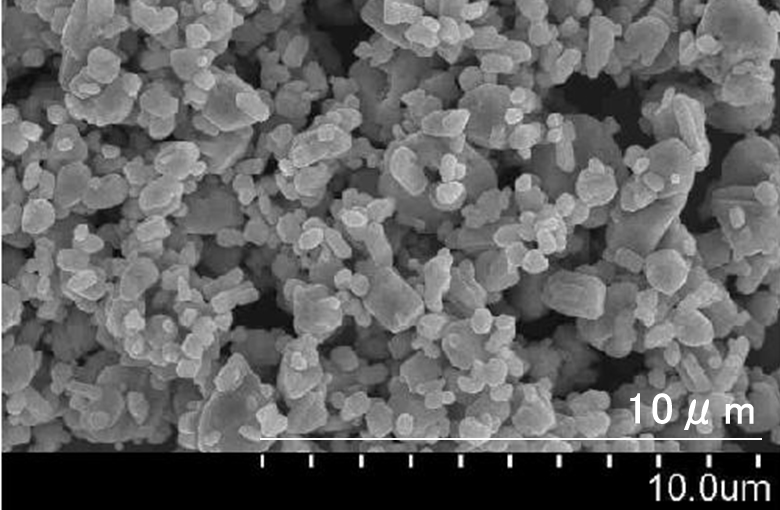 HIGH-PURITY BARIUM CARBONATE LC3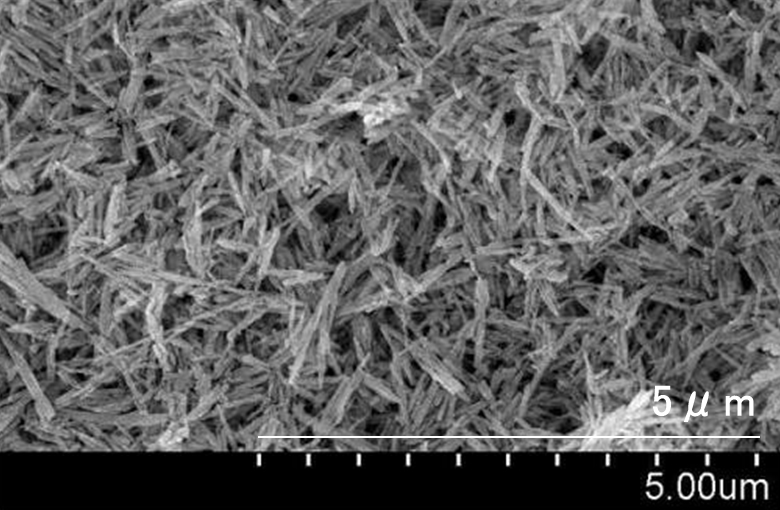 Applications
Material and dopant for ceramic capasitors (MLCC)
Ingredient for barium titanate, dielectric materials, and PTC thermistor materials
Ingredient for optic glass, barium fluoride, sputter glass, and
fluorescent materials
List of characteristics
Grade
Purity (%)
※1
Impurities Na2CO3
(%)
Impurities Fe (ppm)
Impurities Cl
(%)
Loss on ignition
(%)
Particle size
(μm)
Specific surface area
(m2/g)
LSR
99.98
<0.01
<1
0.015
0.1
1.3
2
FO3
99.91
<0.001
<1
0.085
1.2
0.3
8
LC3
99.99
<0.01
<1
0.001
2.5
- ※2
30
※1:(100 - (impurity + loss on ignition)) / (100 - loss on ignition) × 100
※2:Unmeasurable because of needle shape

■Synonym:Barium Carbonate
■CAS No. : 513-77-9
■Chemical Substances Control Law No.: 1-78
■Chemical formula:BaCO3